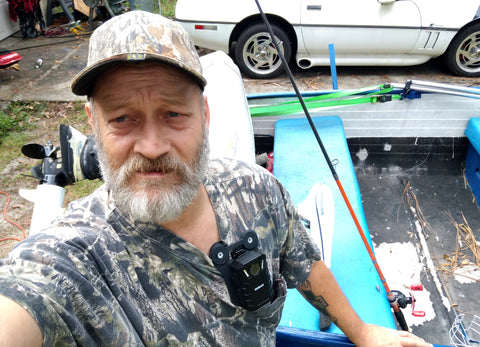 Credit:@shabear1000
I have a small YouTube channel where I make videos of outdoor activities like boating, fishing, camping and so on. With the Boblov body cam I can now film POV shots of the fishing action in 4K.
This camera was just what I was looking for. For a fraction of the price of an action cam, I can now film the footage I could not get before. Not to mention the safety aspect if you happen to be in law enforcement or in the security field. Also, did I mention the night viton capabilities are crystal clear and great for paranormal investigations (which is a hobby of mine as well).
The Boblov KJ09? Two Thumbs up in my book. Don't forget the magnet mount, truly a must have for this camera.