BOBLOV 8Pcs Body Camera Charging Dock Station, Uploading Data Station,Compatible with Most 5 Pin Micro USB Port Body Cameras, Support 8 Cameras Charging and Uploading Data to PC Simultaneously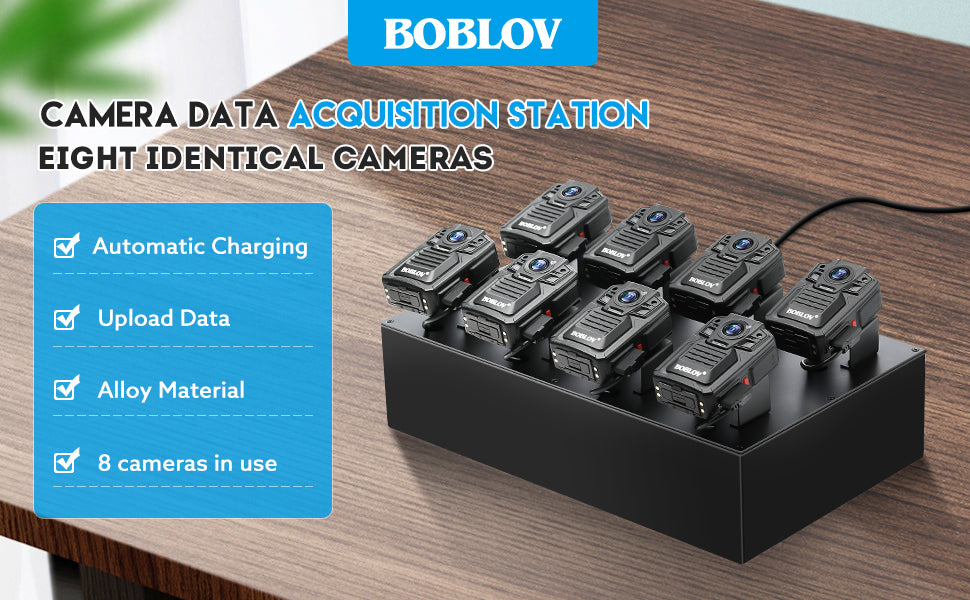 Features
Desktop Camera Acquisition Workstation: BOBLOV camera acquisition workstation,support eight cameras to upload data and charge at the same time, Input 100-240V and output current of a single port is 12V 5A,The machine can copy and delete single or multiple data and not affect each other.
How to use: First connect the power supply of the acquisition workstation, and then connect the body camera to the charging USB cable on the auxiliary rack, and the camera will automatically start charging. If you need to read data, you need to connect the copy data cable to the workstation and the computer at the same time. The computer will automatically read the disk.
Workstation Parameters: The size of the workstation is 36.5cm (14.37in)*22cm (8.66in)*9cm (3.54in), and the weight is about 4.5kg. It has a built-in CPU Interl Haswell and 5 pin port charging which can charges each camera in 4 hours. It is very easy to use and Install anywhere.
Wide Application: It is suitable for most brand human body cameras. It is very suitable for units with multiple cameras, such as police, outdoor sports person, office records, etc. it can charge and upload data for eight cameras at the same time. It is a very convenient device for people with multiple cameras.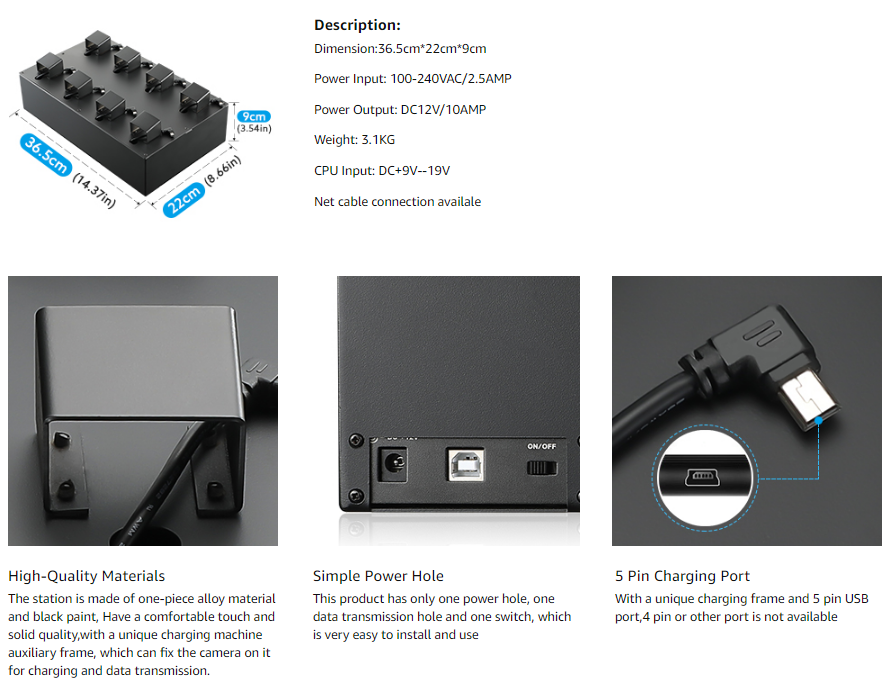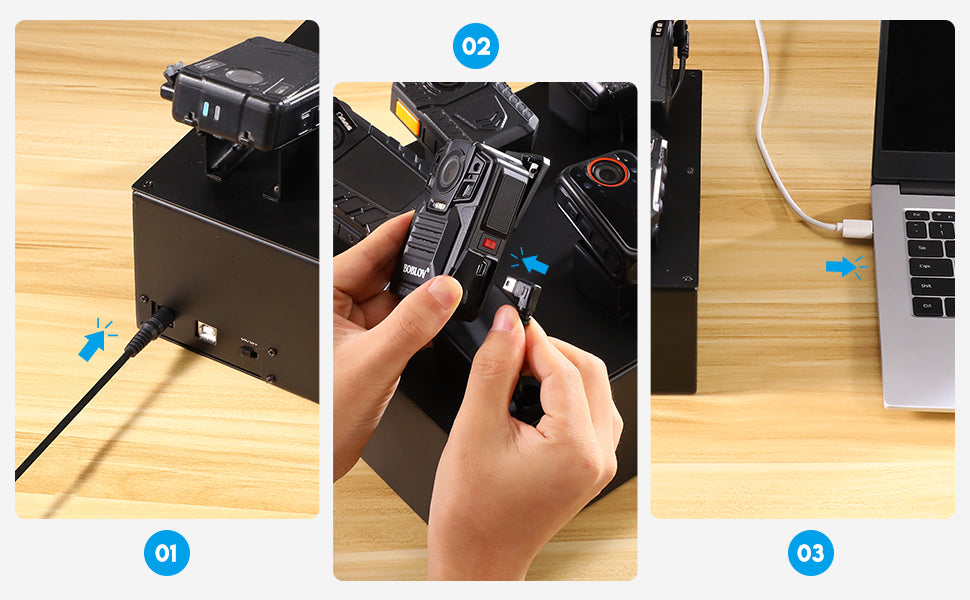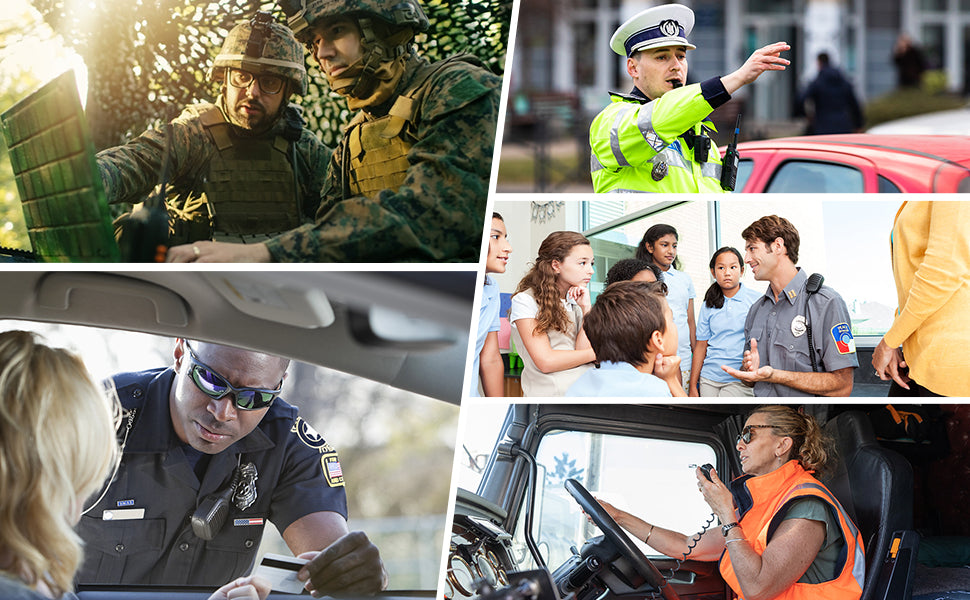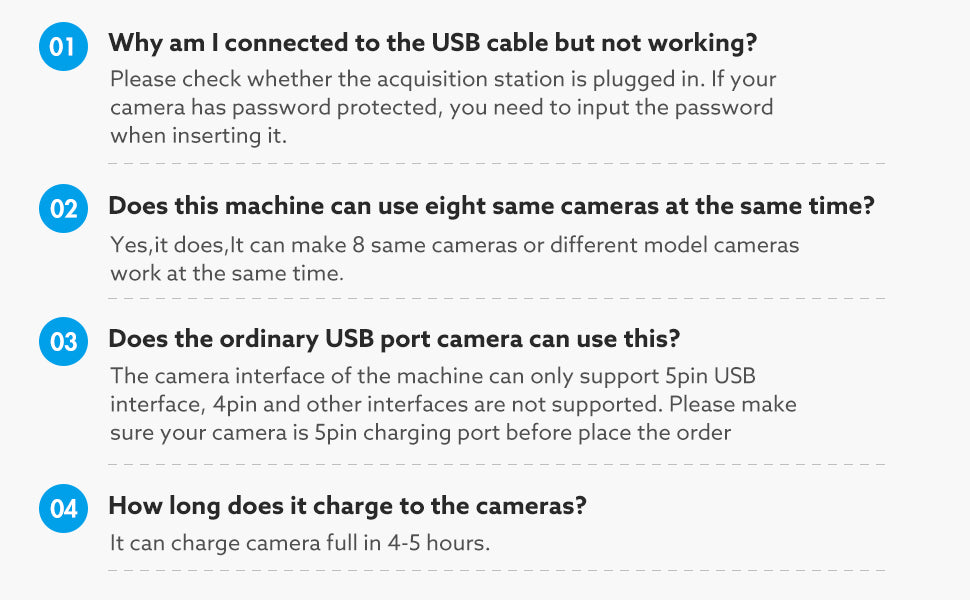 Note please. Sales price online

 

doesn't include tax

. The buyer should pay tax for customs locally by himself.