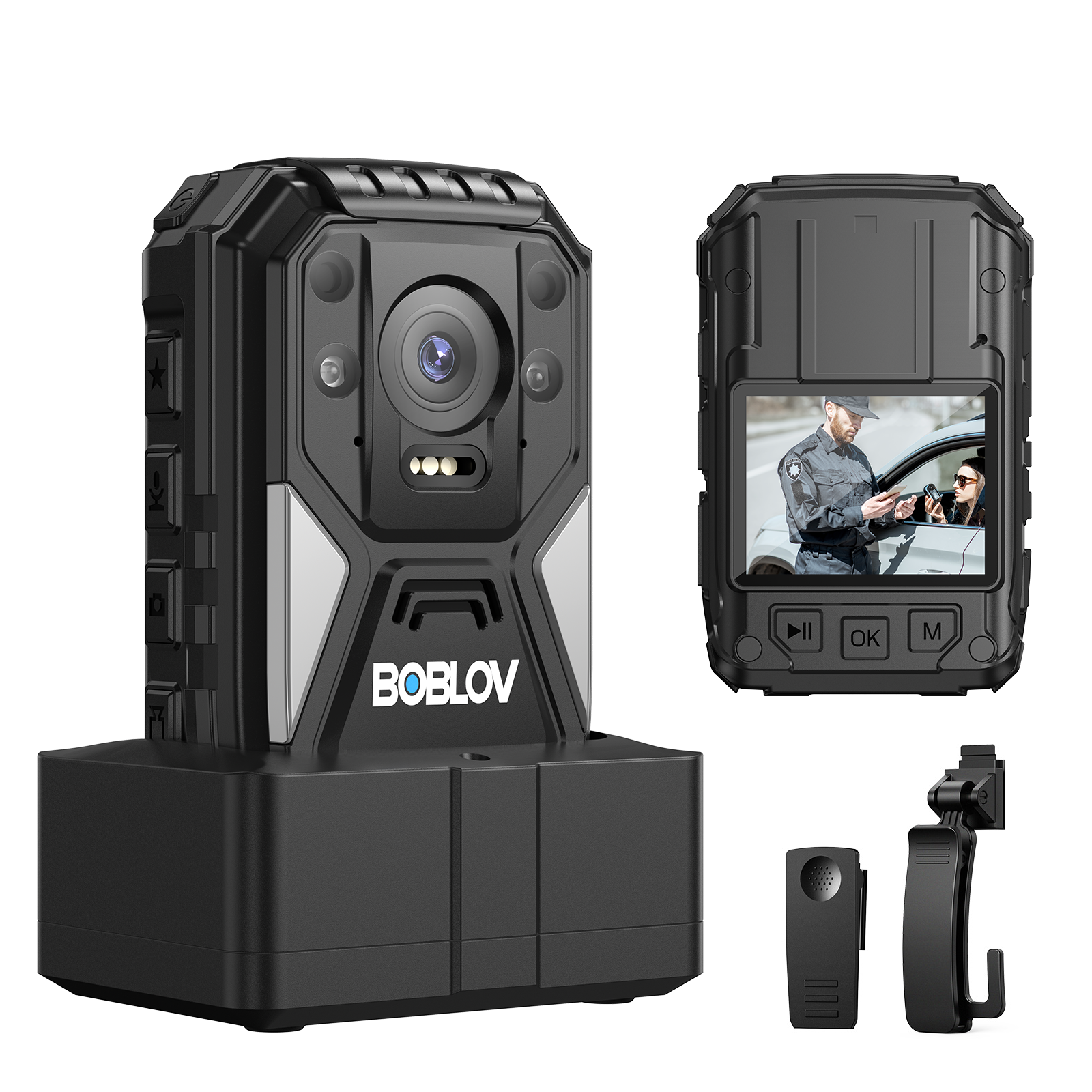 BOBLOV B4K4 4K Body Camera, 128G Bodycam with Charging Dock, GPS IP67 Police Security Camera
🔷<4K Video Camera with Audio Recording>🔷 BOBLOV New 4K/2160P Body Mounted Camera equipped with 4K video resolution and 40MP photo size, could provide you the high-quality imagery and create visually appealing content in your daily life or vacation holidays.

🔷<Internal 4000 mAh Battery for 15Hrs Shooting>🔷 Designed of the built-in rechargeable battery, BOBLOV B4K4 model last 15 hours battery life in the 1080P video recording, IR&GPS Off State. Also, provide a Charging Dock, and put back the camera in the charging cradle after a long day of work for a stable charge. Comes with a fast charger for the wearable camera, and it could be fully charged within 4-5 hours.

🔷<Multifunction Camcorder - GPS & Dash Camera Mode Enabled>🔷 GPS video camera collects your moving routes of the recording, combines with the Car Suction Set, and could shoot fantastic vlogs for your drive trips. To view back the routes or maps, please use the seller-provided player. Note: the GPS Player only works for the Windows computer.

🔷<128GB Body Worn Cameras for Law Enforcement With IR Feature>🔷 B4K4 has four IR lights that could help capture in the dark night, suitable for night walking, patrolling, guarding yourself, and so on.

🔷<IP67 Waterproof Police Body Wearable Cameras & Warranty >🔷 Sturdy video equipment of IP67 waterproof level, B4K4 sustains heavy rains, and 1M anti-drop, can be strong enough to meet the special need. BOBLOV provides prompt and informative Customer Service and a two-year warranty for high-value products, with no worry for after-sale.
Note please.

Sales price online doesn't include tax

. The buyer should pay tax for customs locally by himself.