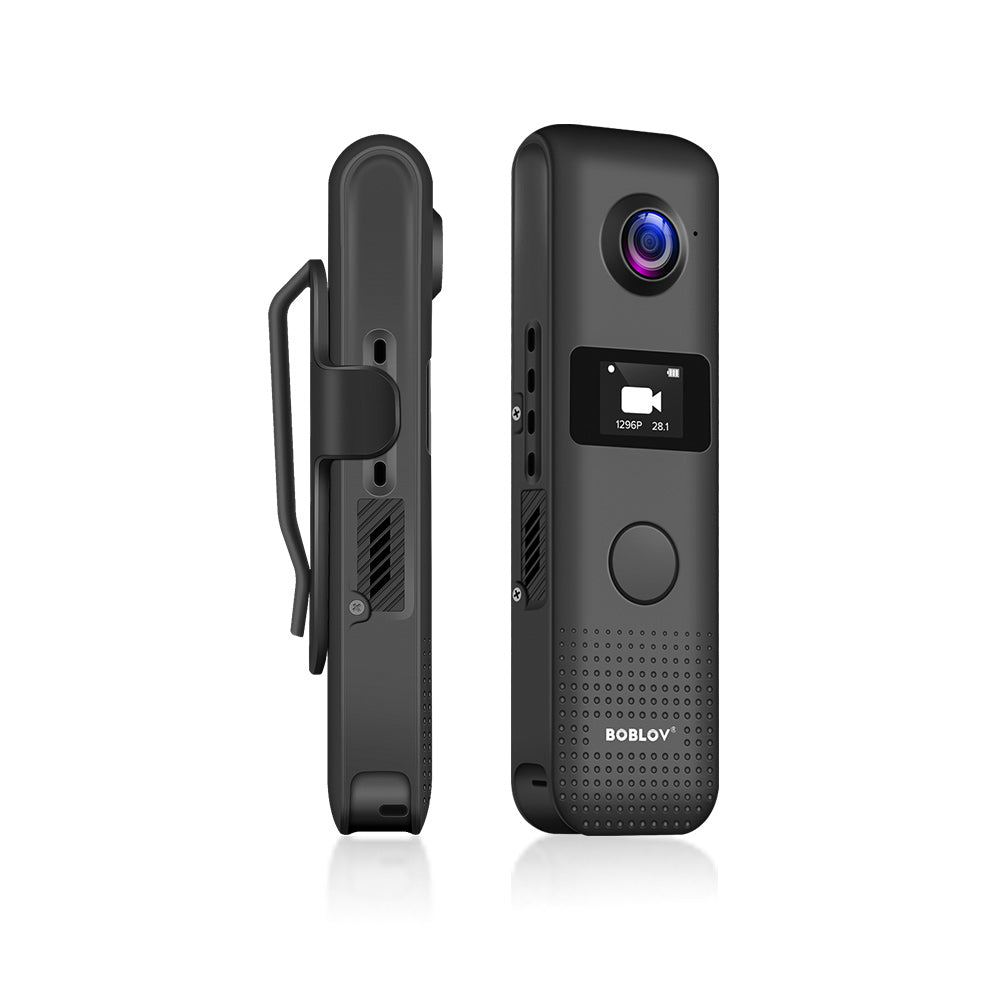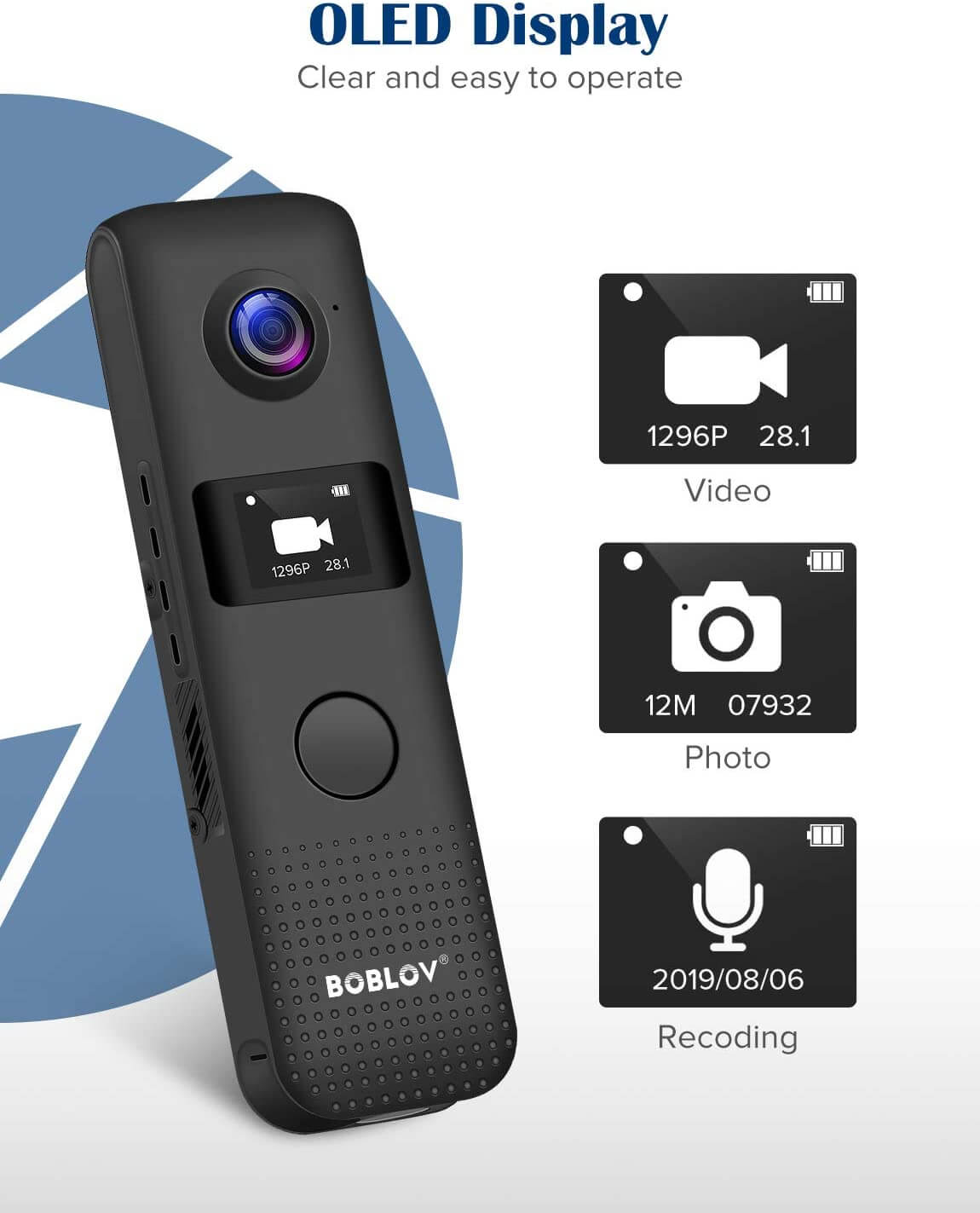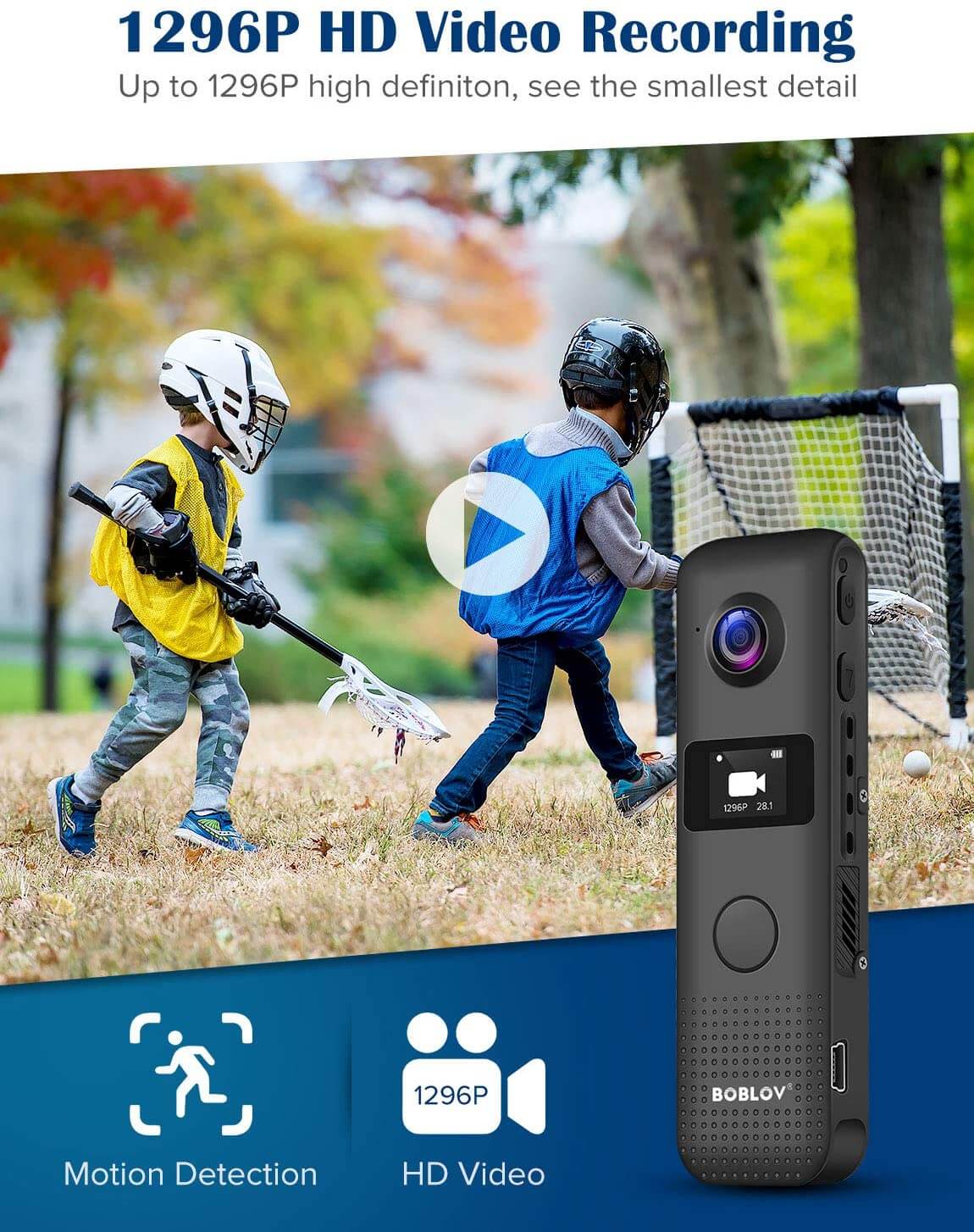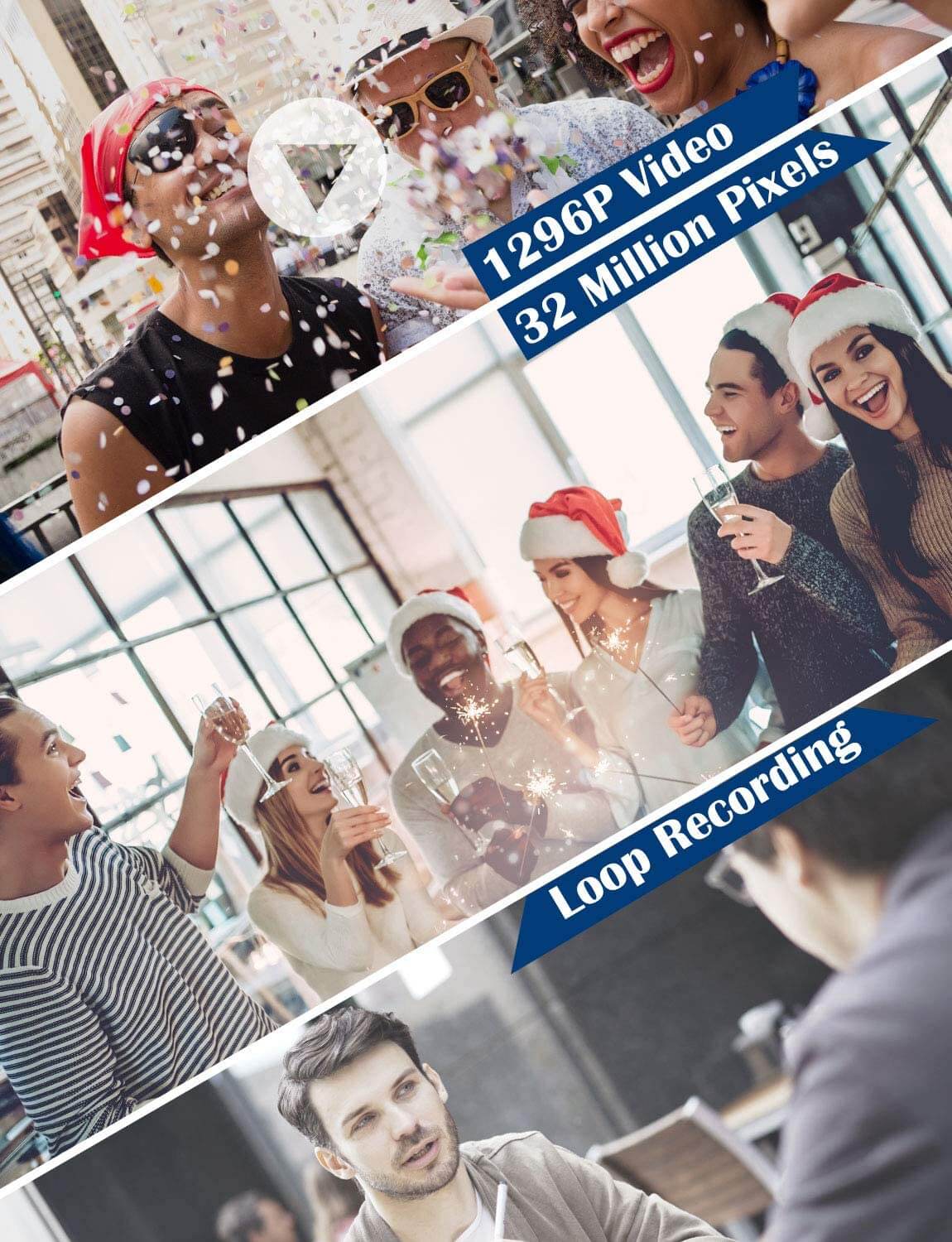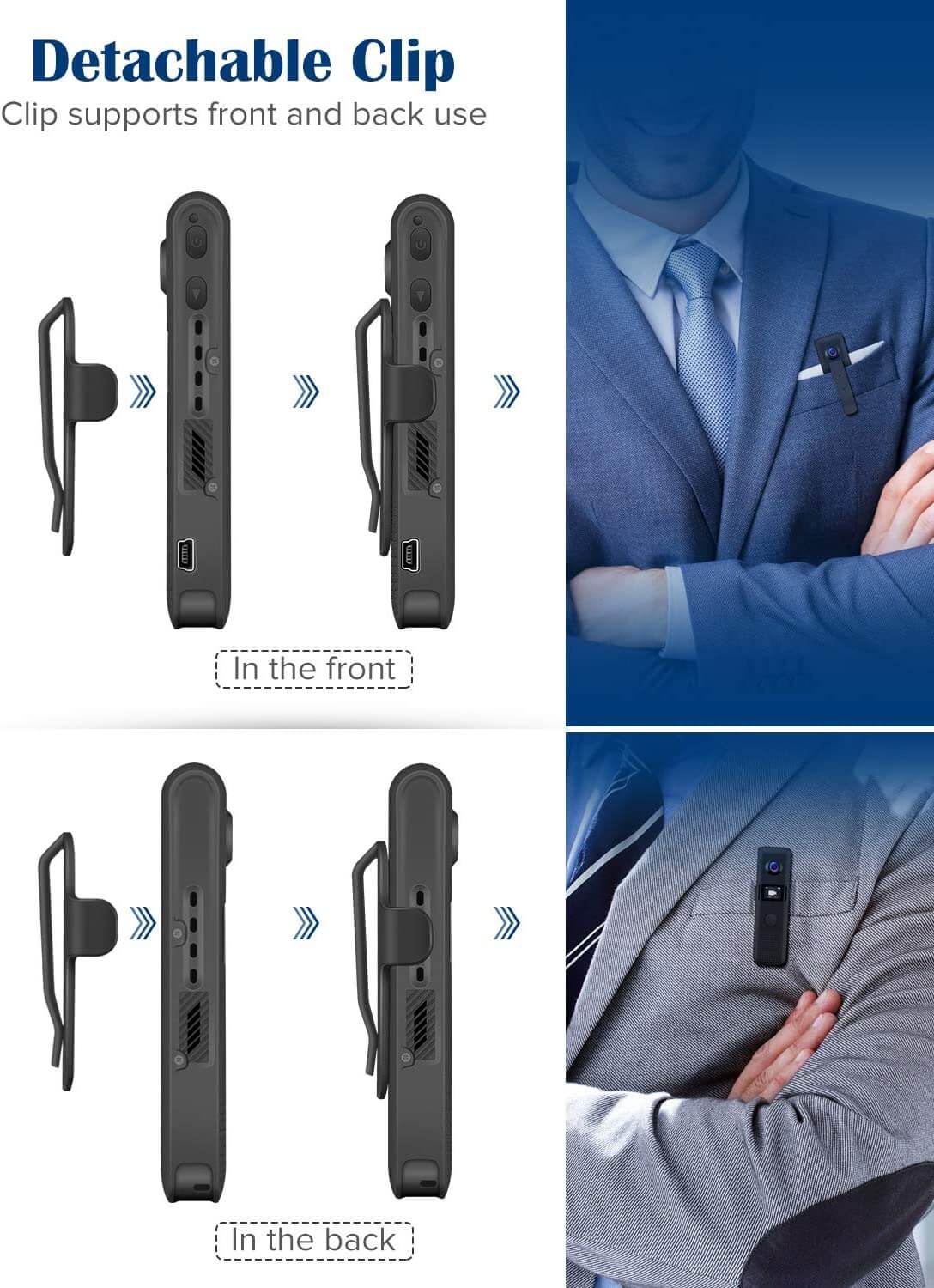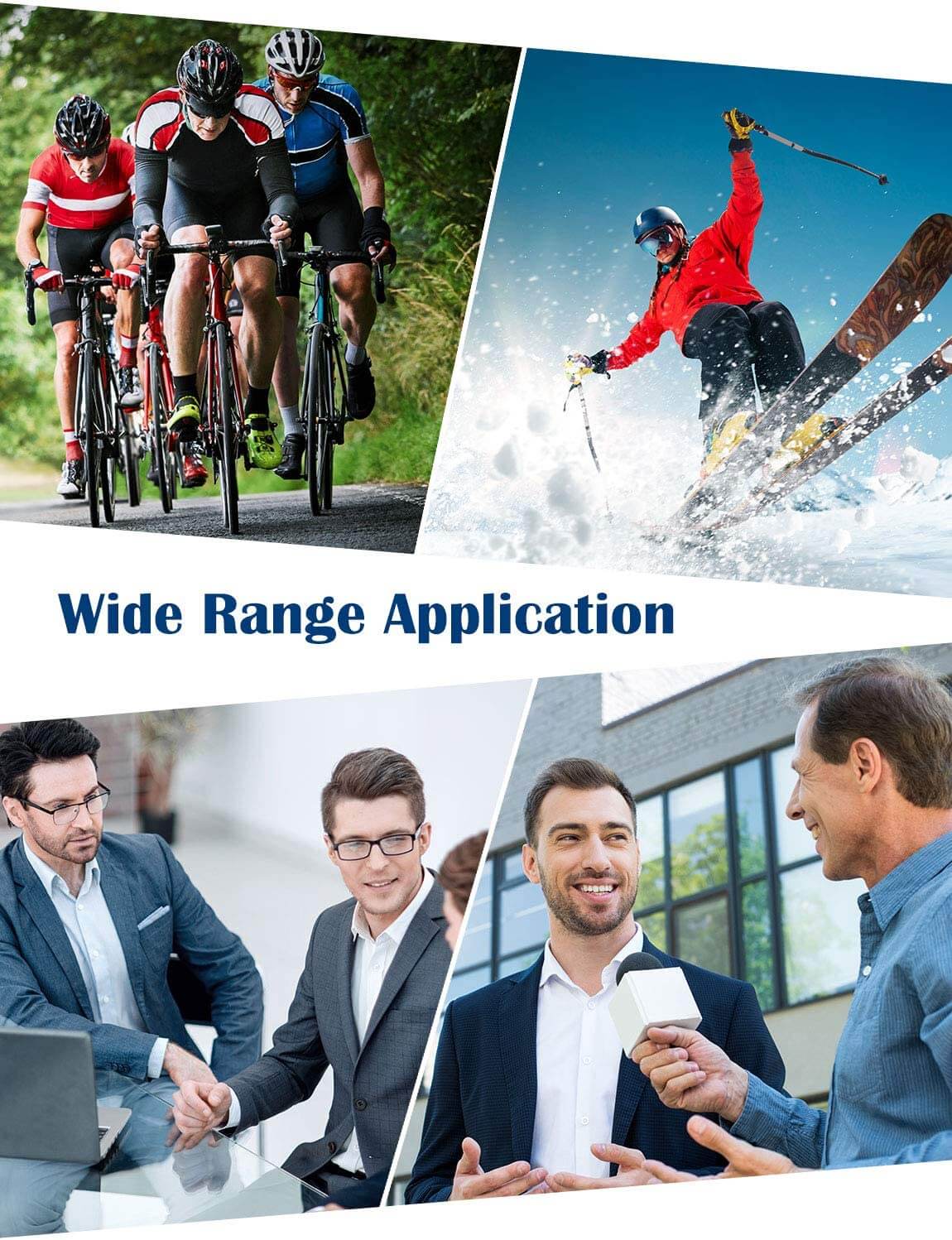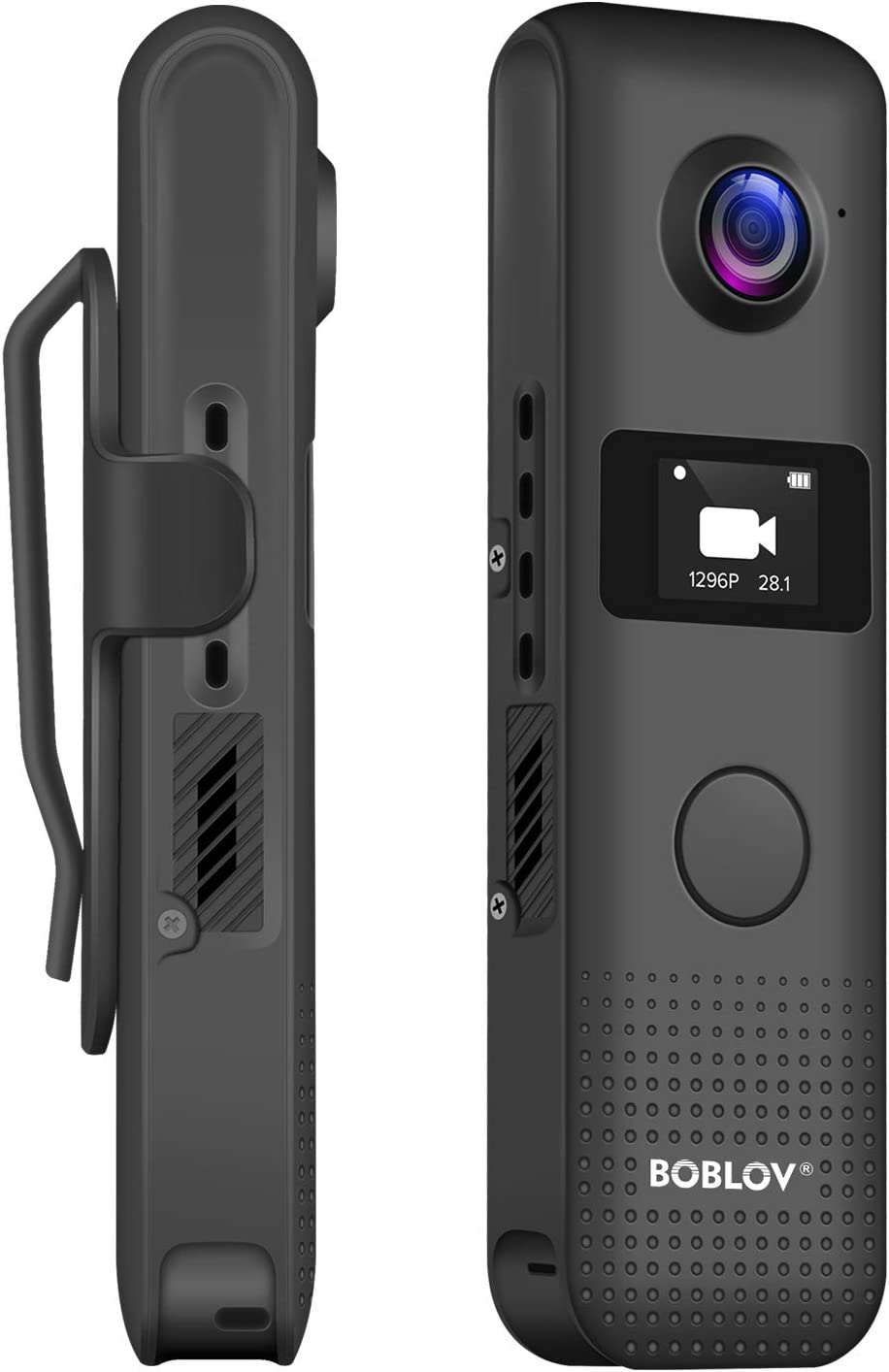 BOBLOV C18 1296P Mini Camera Wifi Body Worn Camera, Built-in 32G, OLED Screen 3.5 Hours 1080P Recording,Wifi
BOBLOV C18 1296P Mini Camera Body Worn Camera Support WiFi Built-in 32G with OLED Screen 3.5 Hours 1080P Recording OTG One Big Button for Recording (Built-in 32G)
C18 1296P Wifi Body Camera Manual Download
❤【WIFI HD MiniVideo Camera with OLED Screen】❤Control the camera via your smart phone,use the WiFi function of the camera to download videos and photos to your smartphone.And setting time stamp by OLED screen directly.

❤【4Hours Long Recording Time】❤Built-in 1200mAh rechargeable battery, charging time about 2 hours, recording time(in 1080P, wifi off) about 3-4 hours, makes 2hours recording for 32G, and 4hours for 64G, Meanwhile,the camera support charging and record at the same time.

❤【Turn off the Record Indicator While recording】❤Turn On/off the indicator in the setting by OLED Screen as your need. As a small hidden camera to record hikes,shopping,home security,concert and traveled around the country,and keep proof of all your interactions,best used for police or security people.

❤【1080p at 30fps Small Body Camera】❤Coupled with So-ny lens and the camera has auto white balance and auto exposure.It captures clear 1080P at 30fps video, and when you move from dark to light areas, the auto exposure does its job as well.

❤【Pocket Compact Small Body Cam】❤4-1/8 inches long, 1-1/8 inches wide, 1-inch in depth.Also,there is a 1/4" tripod thread on the bottom of the camera and coupled with the Motion Detect option.Tough and durable design,It's slim enough that it will fit nicely in a pocket.




Note

 please. Sales price online

 

doesn't

 

include tax. The buyer should pay tax for custom at local by yourself.